When you become a member of the IEL Institute Program, you are joining a community of like-minded people coming together for a single cause. We are here to help bring light into the world as facilitators of the change we want to see in the world. By raising your spiritual vibrations, you are making a choice to release limitations and to work in the most positive light of service. The energy of the group creates a collective consciousness to form leadership by example and a life of purpose. When you join the IEL Institute, you will not be bombarded by daily emails, but you will:
receive a weekly channeled message that helps to fully understand intuitive communication
receive event notifications
receive free resources and discounts on products
be eligible for free 30 minute consultation
be notified of new content as it becomes available, including new video releases
receive all the benefits of free membership
get access to mentors and teachers
be joining a worldwide community of healers and inuitives
free listing on the IEL Institute Practitioners page!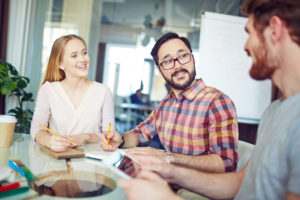 Any IEL Institute member that has completed the internship and received certification in any section of the intuitive training program, is eligible for a free listing on our practitioner's page. No matter what your practice entails, whether you are a life coach, personal trainer, counselor, or practice any modality unrelated to the IEL Institute, you can list yourself with the IEL Institute. We will want you to mention your certification, of course. Just send a one paragraph description of your services, a photo image, and contact information (including links) to the IEL administrator at support@iel-institute.com
A personal message from the creator of the IEL Institute Training Program and the Forsyth Crystal Light Table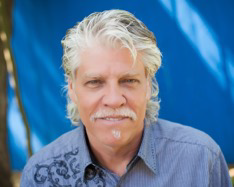 Hello, my name is Russell Forsyth and I am honored to bring you this brief message on the benefits of the IEL Institue Training Program designed specifically for the intuitive reader, for sensitive people, the energy healer, the medical intuitive, the modern shaman, and for those seeking information that will lead to enlightenment, awakening and spiritual growth. There are many intuitive training programs offered in the marketplace today, so you have my gratitude for taking the time to let me share a little about this one.
I developed this intuitive training program over a 10 year period as I was scheduling 8-900 one-on-one private sessions with clients each year. What a difference this information would have made to me when I was building my practice.  I still use the reference guide daily, as I work with clients doing energy assessments, intuitive readings, akashic record and life path readings, coaching sessions, setting up home spiritual health programs, giving referrals, and targeting energy for balancing remotely or in person.
It became clear following my invention of the Forsyth Crystal Light Table©  that there was a need for comprehensive resource guide for myself, and for those who purchased the crystal bed to be developed. The program quickly expanded to seven levels from beginner information for those just starting down the path, moving into advanced teachings, then growing to include master level teachings as demand for the resource increased.
The Forsyth Crystal Light Table© has been referred to as a "no brainer" energy device, due to ease of operation. This remarkable energy tool has a proven track record of producing beneficial results, in as little as one session. The IEL Institute Program and Forsyth Crystal Light Table© caught the interest of counselors, professionals, therapist, and chiropractors, as a resource for those seeking to expand their reach to meet a growing demand for alternative therapies that address the human energy field.
The five major benefits of the IEL Institute Program
First on the list, includes the range of information communicated in the twenty-one sections that make this program one of the most comprehensive resources available in energy healing medicine. Complete with exercises, case studies, and teachings from top metaphysicians, scientist, psychics, and doctors of our era, the IEL Institute offers everything you need to assess, identify, target and balance energetic disturbances and disharmony.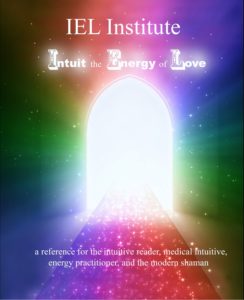 Second is the community and resources offered by this program that represent the IEL Institute. The high vibrational group of people that has gathered in support of the IEL Institute, makes it one of the fastest growing communities of light workers and like-minded people joining together today. Together we are dedicated to help raise the vibrations of the planet, to create personal transformation, and to help create spiritual connections and best friend for life, through a shared experience that comes with the growth of any community. The IEL Institute offers a support system that holds a collective informational sharing experience that is expanding daily across the globe.
Third, with all the famous people offering training programs, there is one common thread that appears. There is virtually no access to the teacher and/or the course developer. In all my training, one frustration was constant, which was the inability to communicate with the teachers, trainers, or staff members outside the workshop event. If you invest in the IEL Institute program, you will have access to me, the course creator, resource developer, and inventor of the energy device that some of you will acquire as well as a list of teachers, mentors and practitioners that are fully trained in the IEL Training Program. We are always adding certified teachers and mentors that have found success with the IEL Institute training and Forsyth Crystal Light Table©.  These individuals are here to help you further your knowledge, skills, and methods, without losing access to me, or experiencing the same frustration that became so challenging for myself.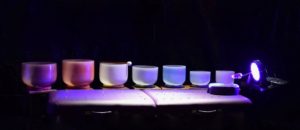 Fourth on the list of the benefits that come with membership with the IEL Institute, is the ability to work at home to acquire your skills. With very little training, you can own your very own custom-built crystal bed and immediately open your practice with a built-in audience waiting for a local light table experience. Within the current structure, therapies designed for the human energy field is largely unregulated. But as that changes to bring energy healing into mainstream, you could already have your certifications in place to find yourself way ahead of others in your field. Join Now (FREE Membership) to see our complete course offering.
Last on the short list of benefits, I want to bring to your attention that this is a ground floor opportunity. How many programs can you enter that offer the chance to position yourself in the growing field of energy medicine, and the marketplace for alternative and complimentary therapies? Imagine being the first in your city or area to offer an intuitive energy session or light table experience similar to the one that thousands travel to Brazil to experience.
Won't you contact us now for your free thirty-minute consultation to address your burning questions and to help you determine if you are a candidate for the IEL Institute Training Program and/or the Forsyth Crystal Light Table?  We look forward to speaking with you!
Sincerely,
Russell Forsyth