Forsyth Crystal Light Table Practitioners©
Russell Forsyth (Austin Texas)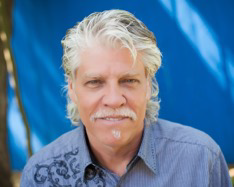 Russell Forsyth is a certified Angel Therapist ® who trained under Dr. Doreen Virtue and been in service as an energy healing practitioner since 2006. Russell also teaches classes and workshops, and has developed a comprehensive training program for energy healers. Following angelic guidance, he invented a unique crystal light table for use in energy healing sessions. Over the years, Russell has written a number of books, has appeared on many radio shows, and was selected to film a pilot TV show on angel readers. Russell currently writes a weekly newsletter called "Angel Whispers," which features a word study and channeled messages from the angels.
Contact Russell:
Phone at 512-999-8478
www.russellforsyth.com
Email: russellforsyth@sbcglobal.net
Russell's blog: http://russellforsyth.wordpress.com
Beckie Forsyth (Austin, Texas)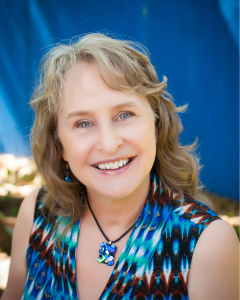 Beckie Forsyth has led a creative life as a mother, grandmother, artist, entrepreneur, community activist, leader of a nonprofit sports organization, event planner, musician, and singer. She has owned a spice company, a personal organizer business, and a restoration business. Beckie is now certified as a crystal bed practitioner performing sound healing with Alchemy Crystal Singing bowls, and manages our online Crystal Light and Sound store.
Beckie is a gifted charcoal artist, and a longstanding member of a women's song circle that sings the music of St. Hildegard of Bingen, along with other spiritual music and songs of popular culture.
Contact Beckie by phone at 512.999.8478 or send an email to rbforsyth@sbcglobal.net
Amy Sikarskie, LVN (Fort Worth, Texas)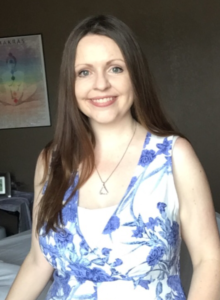 Amy is a Licensed Vocational Nurse, Certified Forsyth Light Table Practitioner, Reiki Master Teacher, Energy Therapist and Hypnotherapist with emphasis on Past Life Regression. She is trained in multiple energy healing modalities and certified as a past life regressionist through the Newton Institute. She offers energy assessments and readings and often connects with the client's oversoul, departed loved ones, angels and spirit guides. Amy offers in-person readings and healing sessions in Fort Worth and takes clients world-wide through phone, Skype, and email.
Phone: 210-526-1130
www.AmySikarskie.com
www.InstaGram.com/Star_Light_Photos
Certified IEL Institute Teacher
Kalisa Augustine (Brooklyn, New York)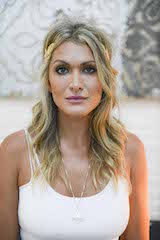 Kalisa is a certified Crystal Light Bed practitioner, offering a combination of energy medicine, angel readings, mediumship, crystal release therapy, and intuitive council in her sessions. Her private practice is located in Brooklyn, NY. For more information about Kalisa, please check out Sacred Science Energetics, crystal light bed therapy in Brooklyn, NY.
Kalisa Augustine, Crystal Bed Therapist
420 East 81st St, #1
New York, NY 10028
Phone: 646.421.8919
Chris Carpentier (Houston, Texas)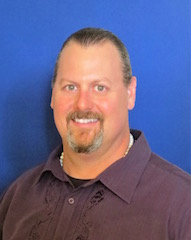 Chris Carpentier, Houston TX, is a Certified Forsyth Crystal Light Table Practitioner, Certified Angel Card Reader, Spiritual Counselor, Certified Grief and Career Intuitive Coach, Certified Medium, Master Mind Group Facilitator and owns Reach for the Sky Coaching and Houston Crystal Light Table Wellness Center. He offers one-on-one private, phone, Skype and remote sessions.
Phone: 713-303-7107
Email: Chriscarpentier333@gmail.com
www.chris-carpentier.com
Certified IEL Institute Teacher
Gib Broadhead (Austin, Texas)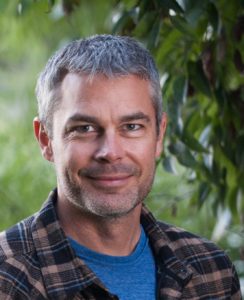 Gib Broadhead Medium, Coach, and Intuitive
Phone: 512-771-1285
www.gibbroadhead.com
Certified IEL Institute Teacher
Simon Emsley (Santa Rosa, Ca)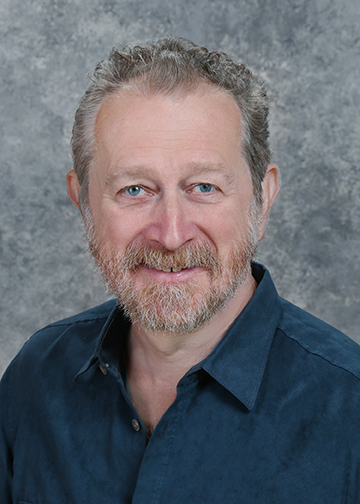 Simon's exploration of the energetic arts began six years ago. Simon trained with Russell and Beckie Forsyth and the IEL Institute for the Spiritual Arts for the best part of a year. He is a Certified Practitioner of the Forsyth Light Table, and Crystal Release Technique. He is an intuitive and is guided to use the most appropriate methods for the client's highest good. Simon has trained in multiple energy healing modalities and is also a Master Atlantean healer, and a certified Master Angelic Reiki practitioner.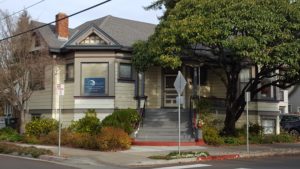 Simon is a co-founder of the Iaso Wellness Center, based in Santa Rosa California. At the center energy practitioners, using a range of additional modalities including Esogetic Colorpuncture and Reiki, come together with Aromatherapists, Flower Essence practitioners and Nutritionists for the wellbeing of their clients.
Kari Zahar (San Antonio, Texas)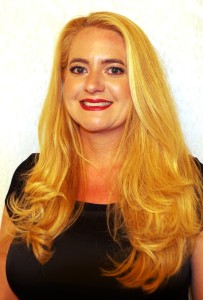 Kari is an IEL graduate and Certified Crystal Lightbed Practitioner. She's a professional member of the International Center for Reiki Training and a Holy Fire Karuna Reiki Master Teacher. She's also studied with Doreen Virtue as a Certified Angel Intuitive and Certified Angel Card reader. Kari specializes in emotional issues (anxiety, depression, etc.), spirit releases, and focuses on helping the client release their true self.
Contact Kari at 512-787-7209
www.karizahar.com
www.facebook.com/karizahar